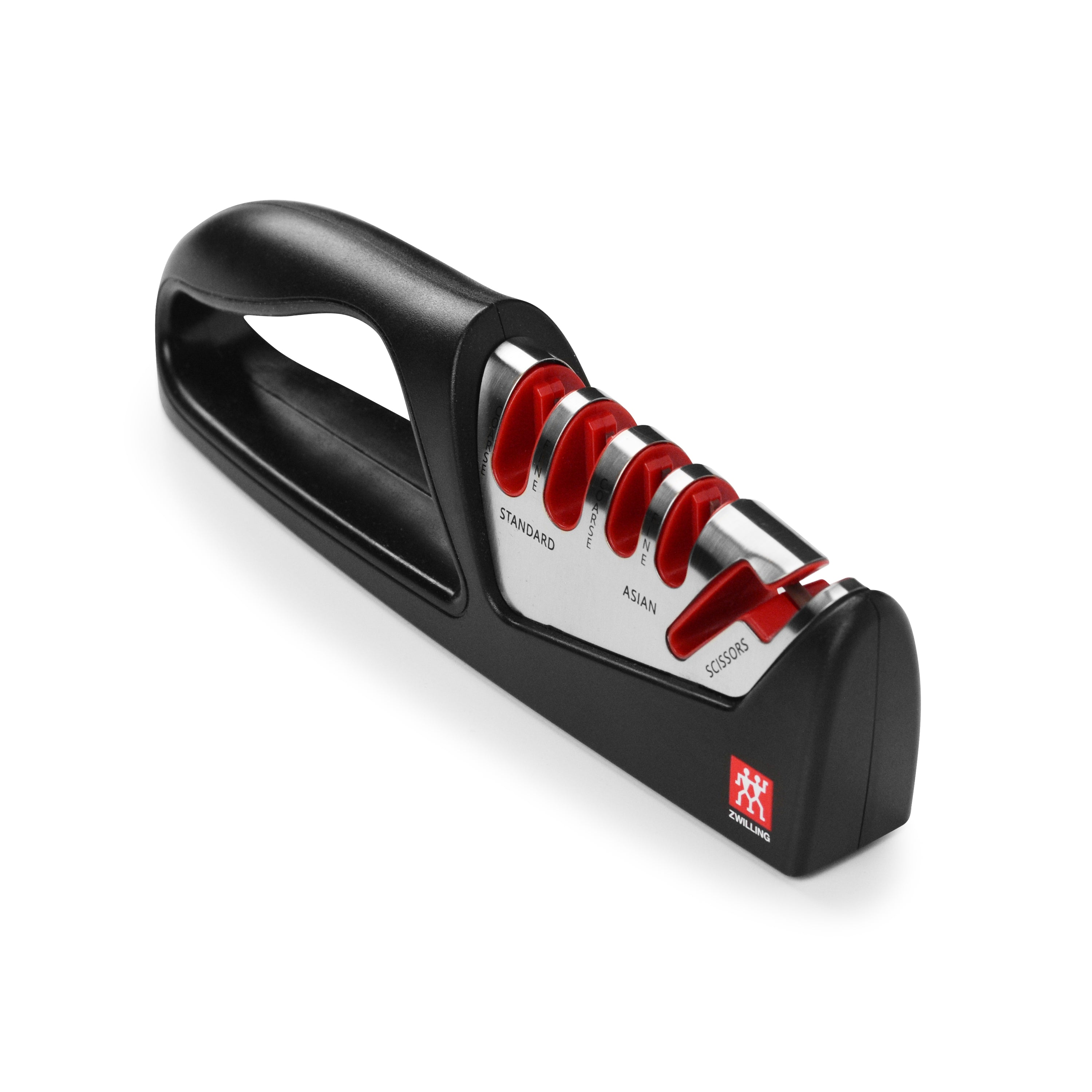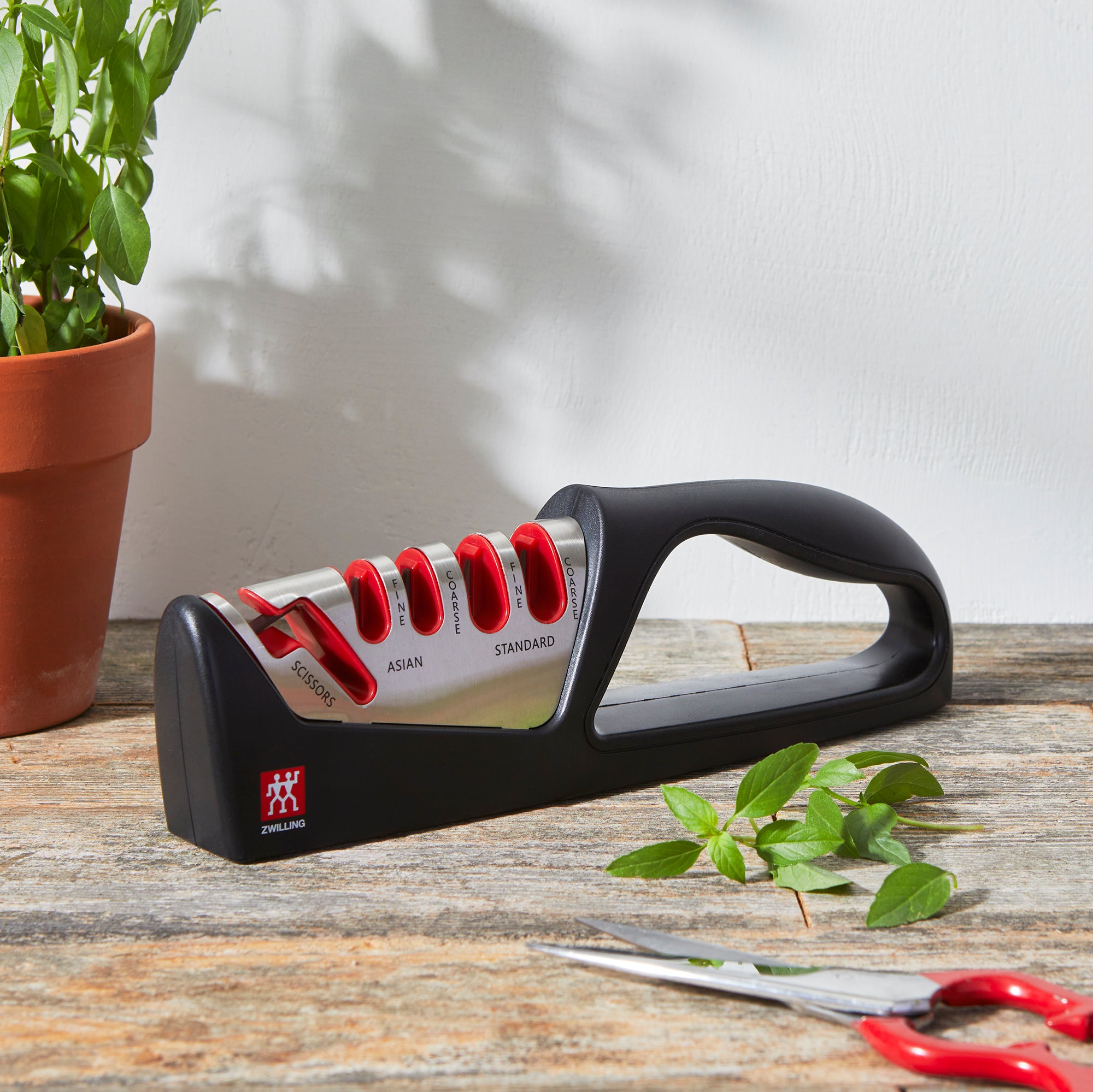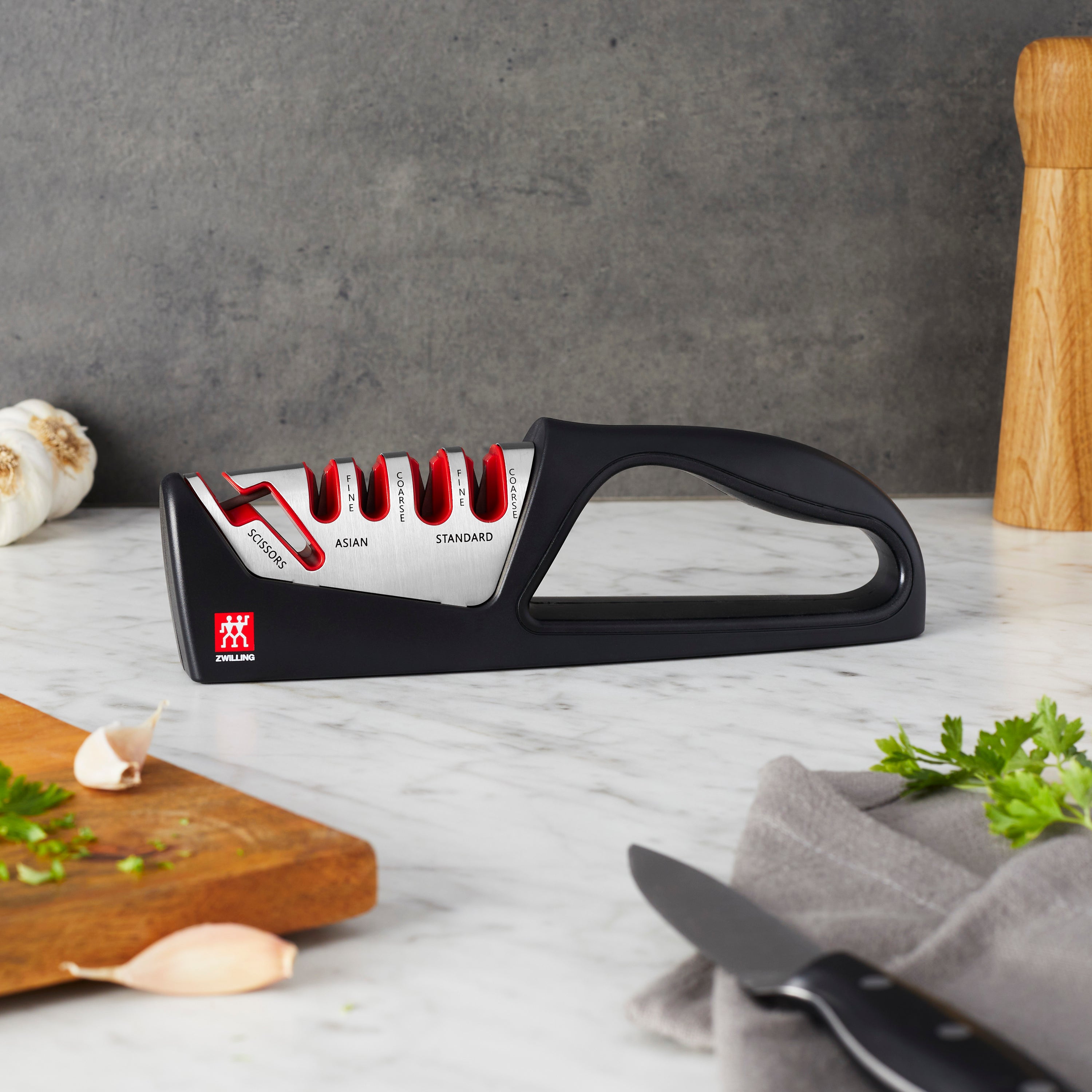 Zwilling 4 Stage Hand-Held Knife & Scissors Sharpener
Sorry, this item is out of stock
Features
Sharpens Western knives (Standard setting) at a 15° angle and Asian knives (Asian setting) at a 11° angle

with additional slot for sharpening scissors

Two ceramic grits per side consist of coarse and fine

Unique safety grip ensures fingers stay safely away from blade; non-slip rubberized base for stability

Easy-to-use, pull through sharpener suitable for both right and left-handed users

Handle is ergonomically contoured to maximize hand comfort; suitable for left or right handed use

Made in China with a lifetime warranty
Description
Safely and efficiently keep your knives and shears ultra-sharp with the Zwilling Hand-Held Knife & Scissors Sharpener. Features two slots for your Japanese knives, two slots for your Western knives, plus a slot that is specifically shaped to sharpen scissors. With coarse and fine ceramic slots, you can sharpen your knives with the coarse grit, then hone with the fine grit. The easy to hold handle is contoured for comfort. Protective features include a safety grip that ensures your fingers stay away from sharp blades, and a non-slip rubberized bottom for balance and stability. Lightweight and compact, you can store this sharpener in any kitchen drawer.
Specs
Made in China
Lifetime Warranty

Handle Construction: Black loop with finger loop
Wheel Construction: Ceramic
Stages: 4, 2 for western knives and 2 for Asian knives & Scissors Slot
Angle: 15 degrees for standard settings and 11 degrees for Asian settings

Length x Width: 9.5" x 1-5/8"
Height: 3"
Item number: 1010831