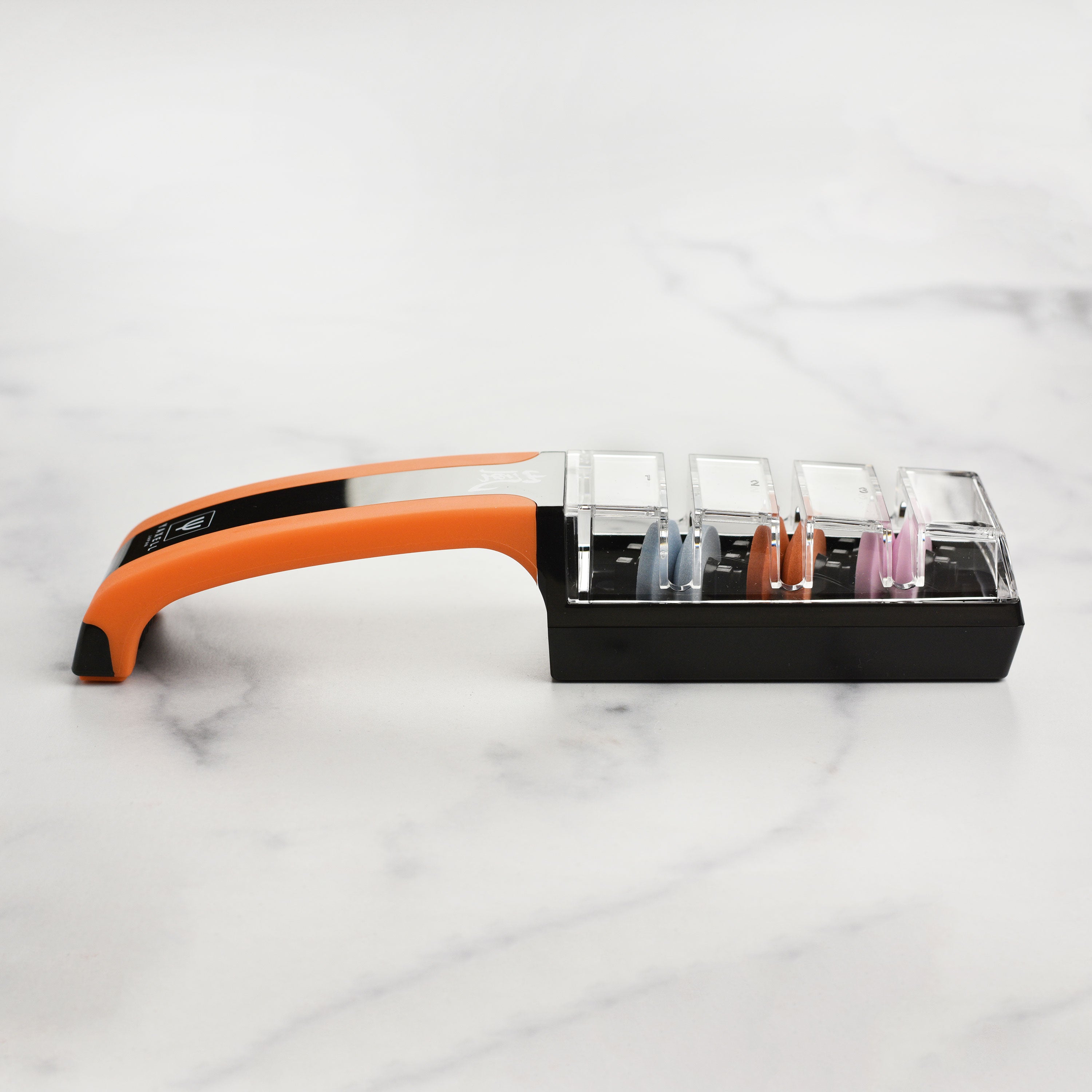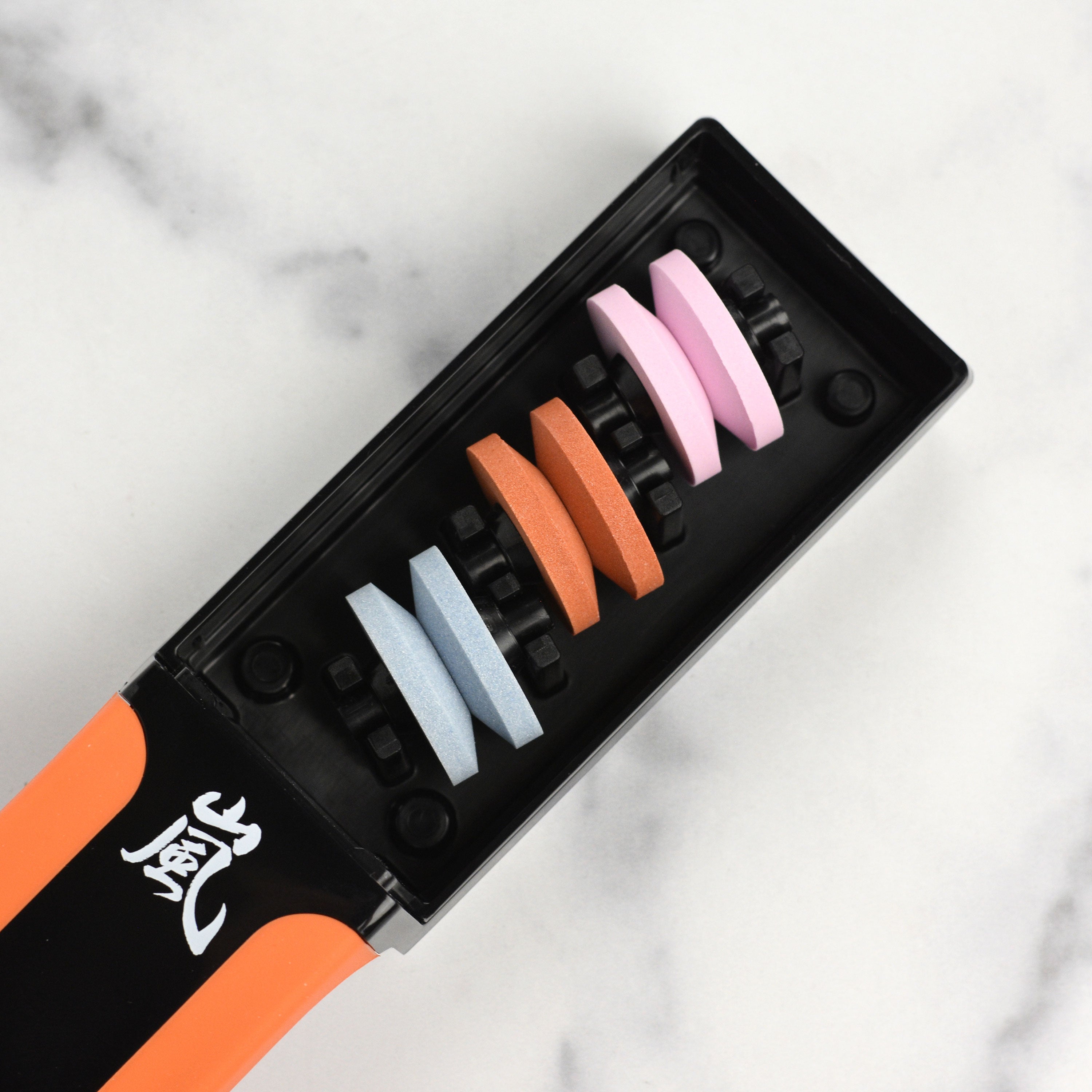 Yaxell 3 Stage Water Stone Knife Sharpener
$59.95
Regular price
$79.95
off
In Stock • Ships in 24 Hours
Features
Course, medium and fine grit wheels put a sharp 12° edge on your knife blade

ABS impact resistant body with clear removable polycarbonate lid

Use for either wet or dry; sharpens both single and double-sided blades

Made in Seki City, Japan with a lifetime warranty

Description
Our Exclusive Yaxell 3 Stage Water Stone Knife Sharpener is designed for all knives to put a sharp 12° edge on your knife blade. Simply remove the lid and pour water into the compartment and close the lid. Take your knife and insert the blade into one of the grooves at a 90° angle. Using moderate pressure, pull the knife towards you approximately 10 times. Repeat the same process using the other grooves. After sharpening, hand-wash your knife in hot water and dry completely with a soft cloth, blade edge up.
Specs
Made in Seki, Japan
Lifetime Warranty

Handle Construction: Black
Interior Construction: Course, medium and fine wheels
Stages: 3
Angle: 12 degrees

Length x Width: 9" x 2"
Height: 1.75"
Item number: 37222