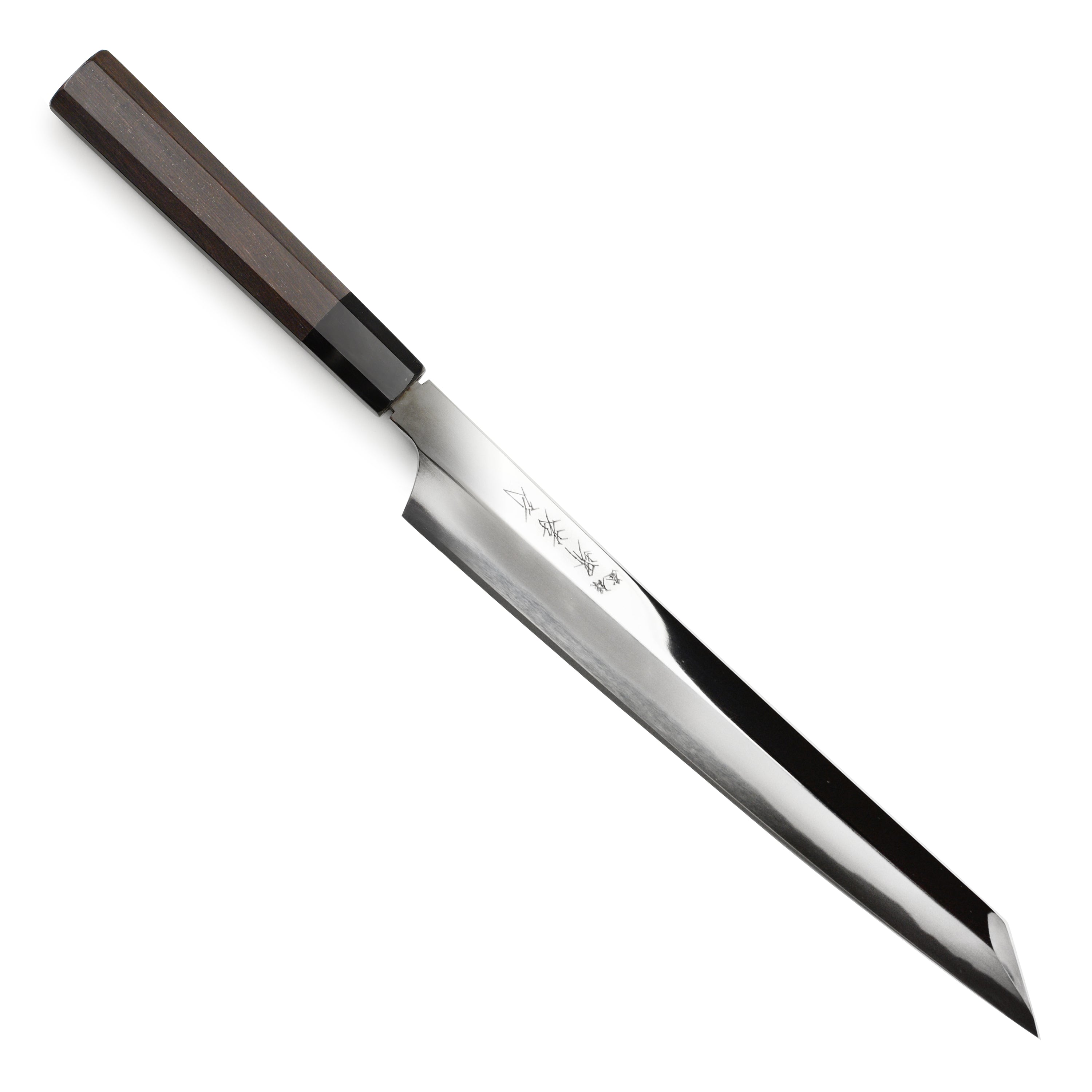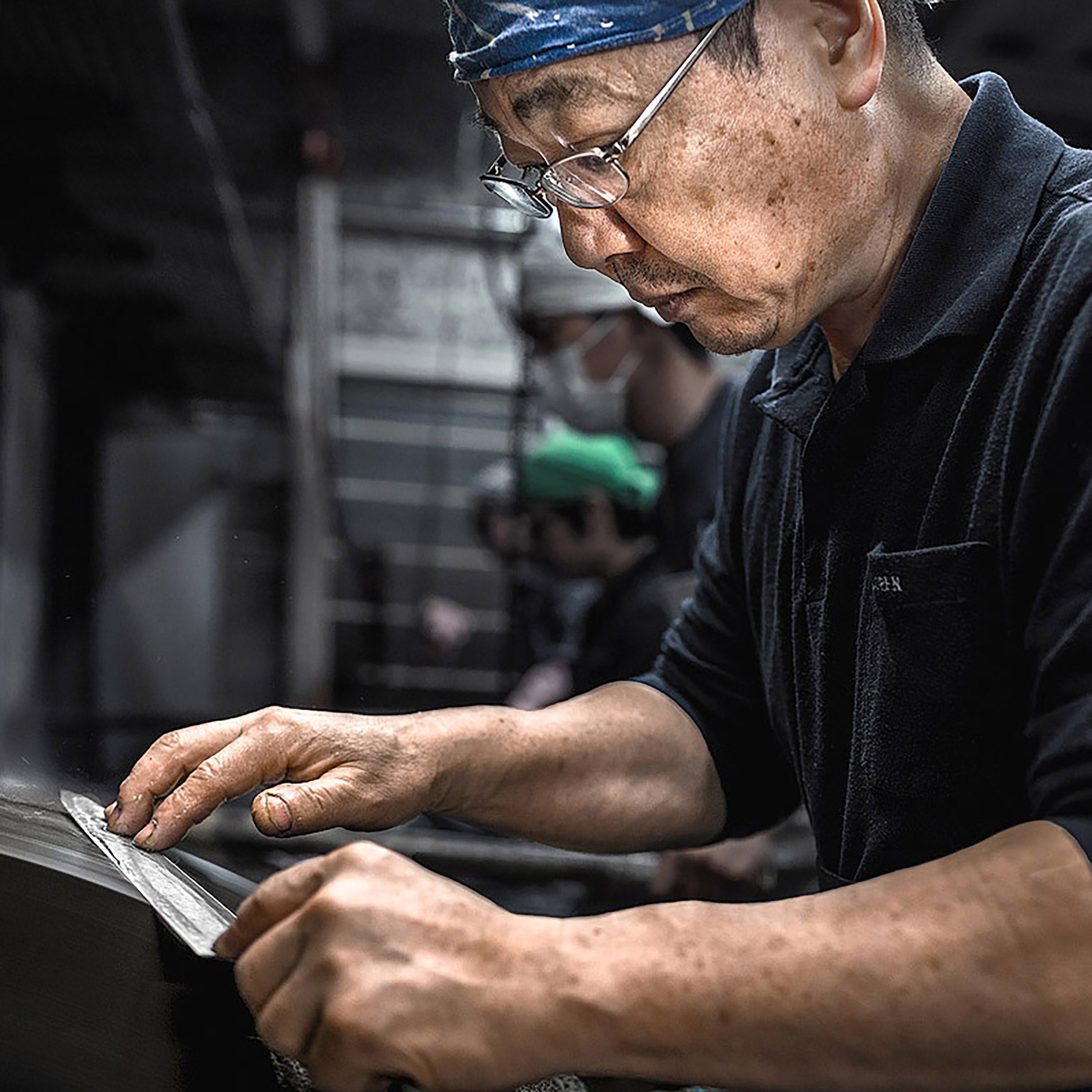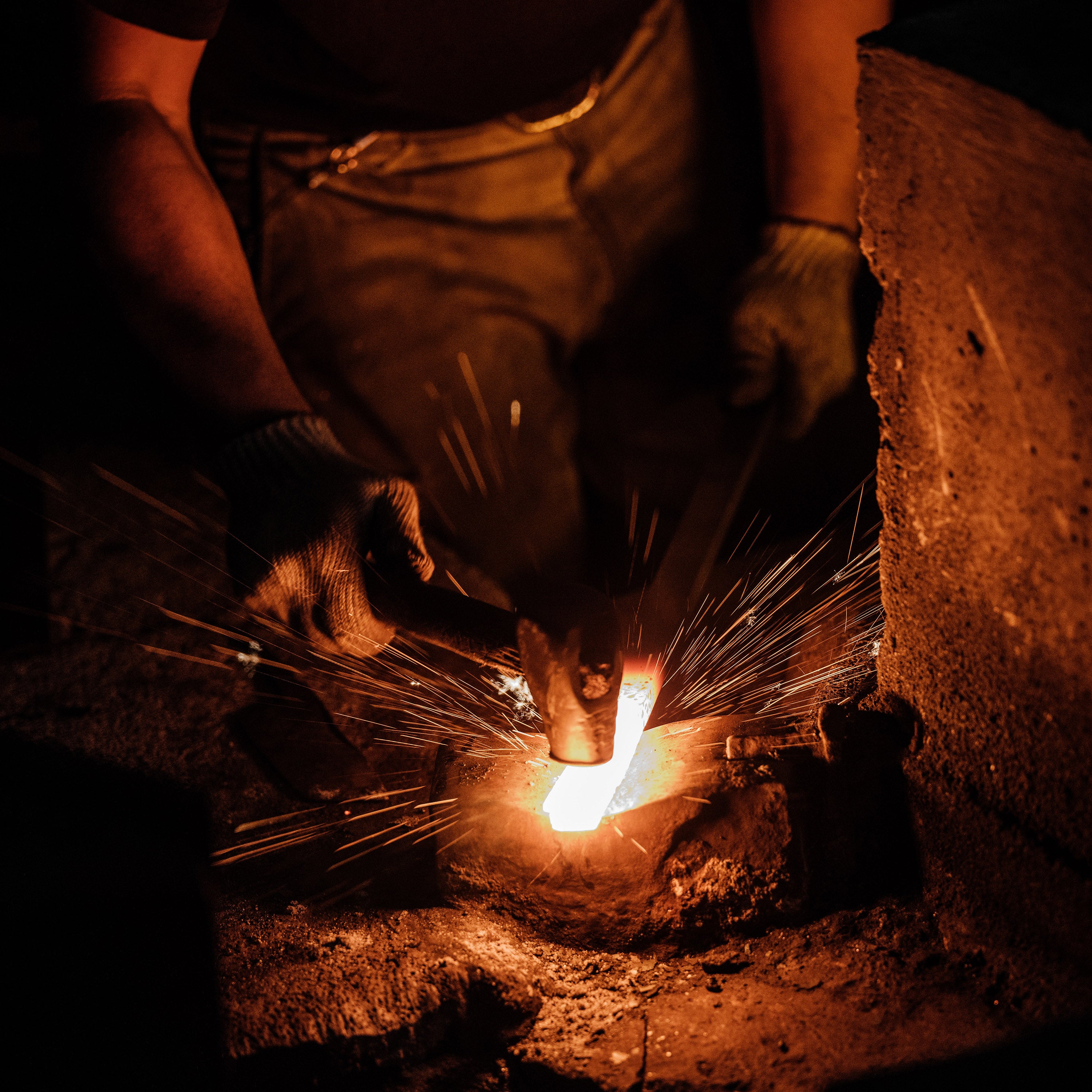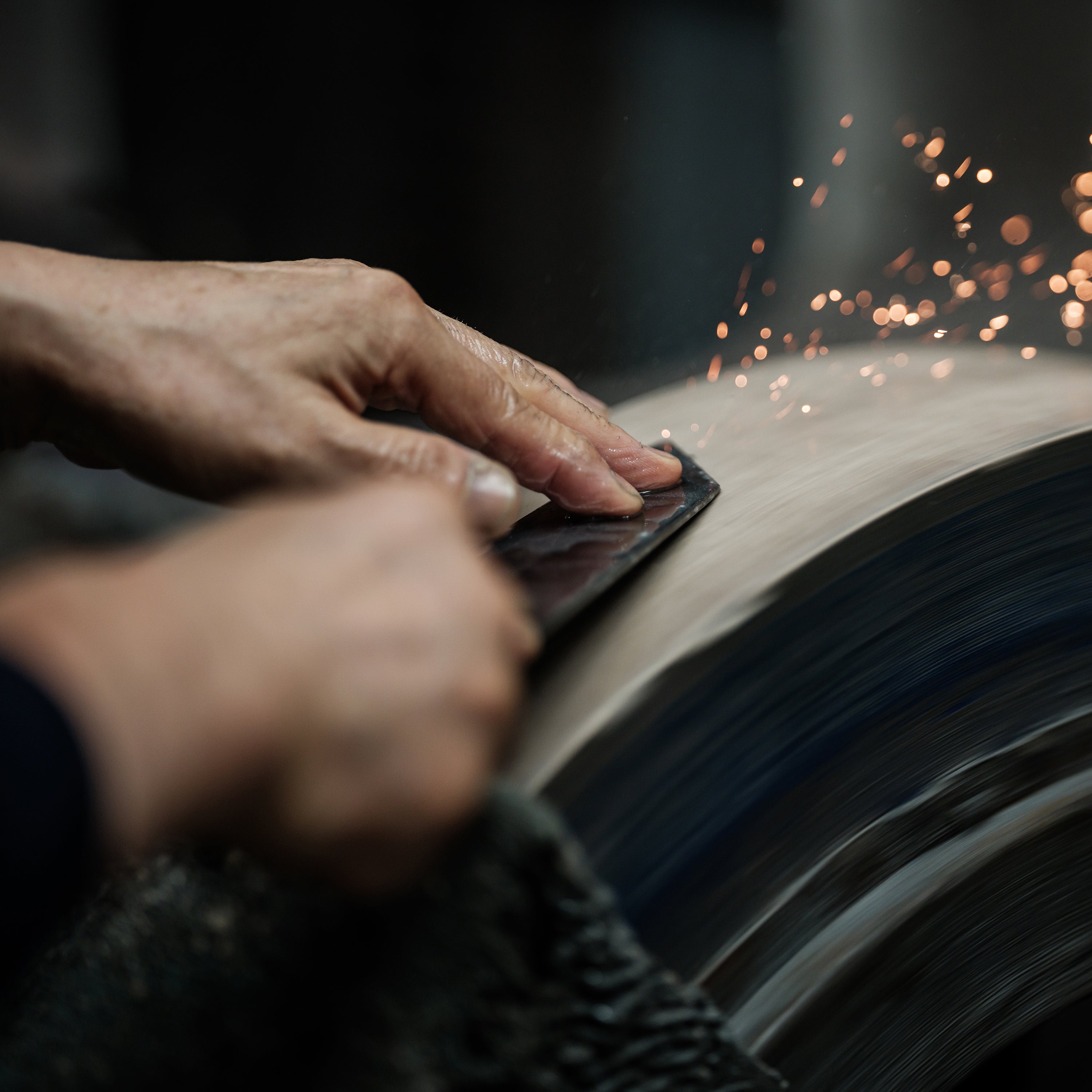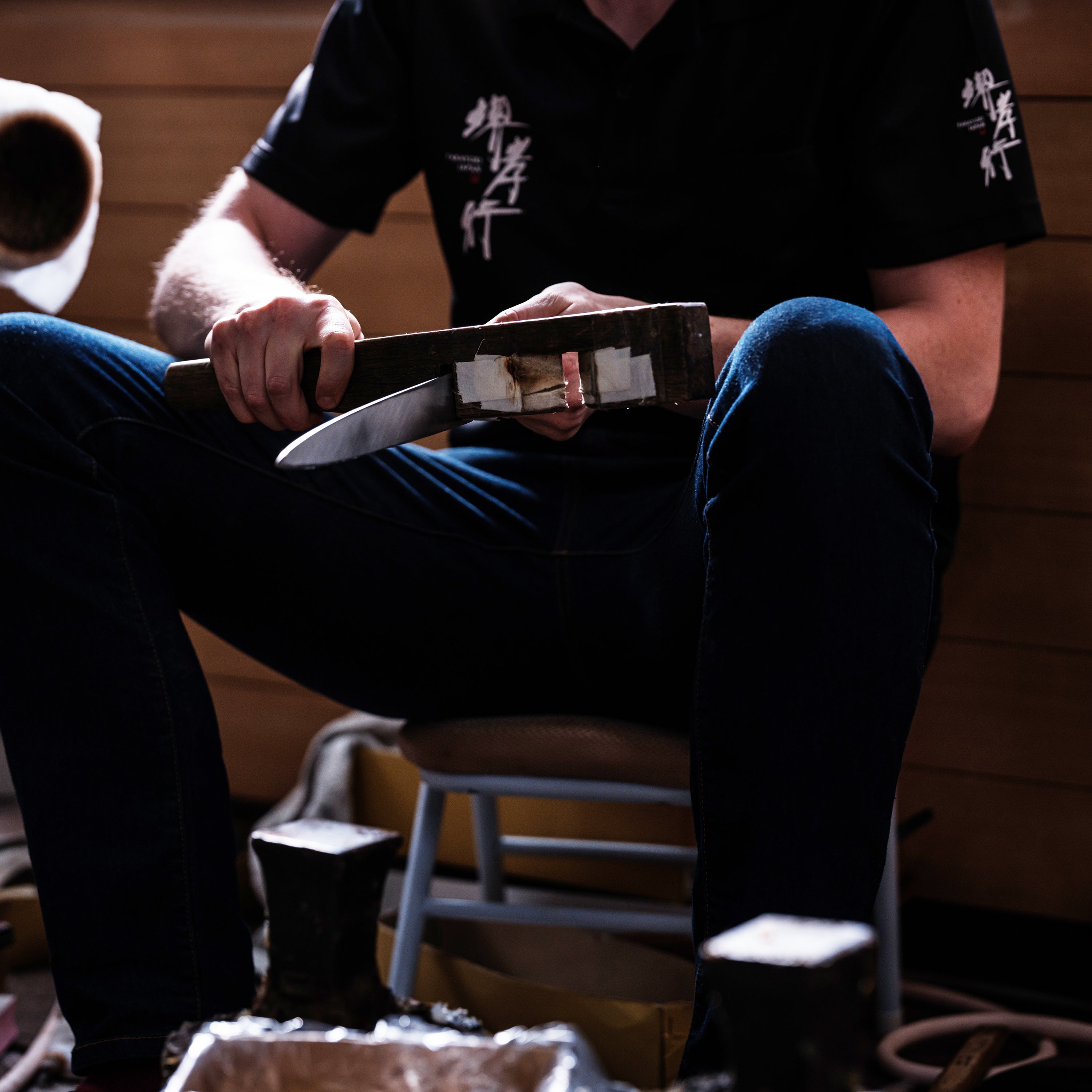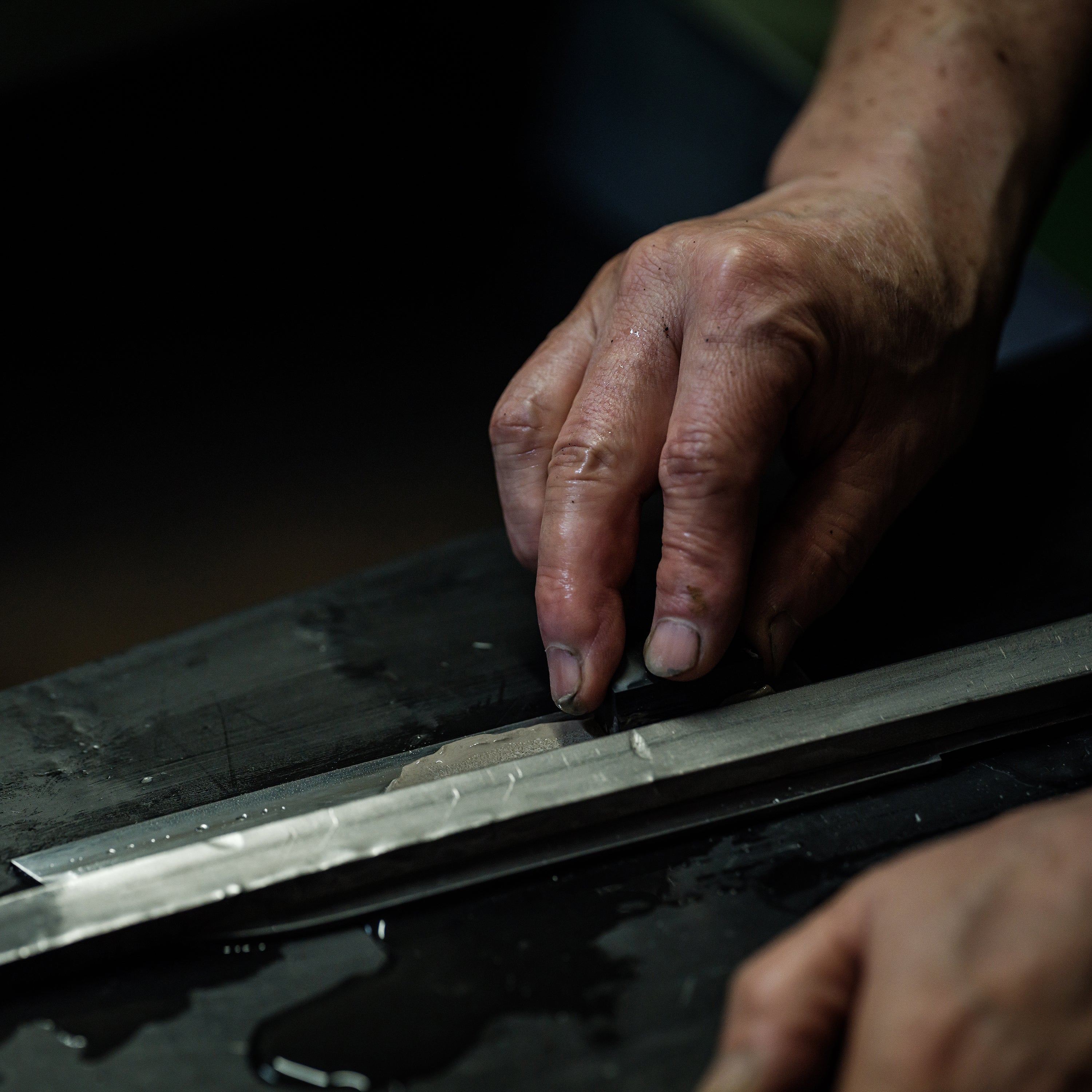 Takayuki Hien by Itsuo Doi Aogami Single Bevel 10.6" Kengata Yanagiba with Saya
Low Stock • Only 3 left • Ships in 24 Hours
Features
Mirror finished Aogami #2 blue high carbon steel blade with carbon steel cladding

61-62 Rockwell Hardness; single bevel edge

Ebony wood

octagonal handle 

with black buffalo horn ring

Handmade in Sakai, Japan with a limited lifetime warranty
Description
The Takayuki Hien by Itsuo Doi Aogami Single Bevel 10.6" Kengata Yanagiba is designed for slicing boneless fish fillets when preparing sushi, sashimi, and more. The blade can also be utilized for skinning fish and filleting medium-sized and small fish. Features a long blade that allows to cut fish in one heel to tip, drawing motion.

The Takayuki Hien is made by the skilled blacksmith Itsuo Doi, the son of legendary blacksmith Keijiro Doi. His family has produced some of the finest hand-forged knives for over 70 years. The family emblem of Keijiro Doi is engraved as a certification near the kanji on the blade.

Takayuki knives are handmade in Sakai, Japan with 600 years of knife making experience by skilled craftsmen. With this expanded history, the workmanship and technology that creates Takayuki knives remains unchanged. Produced by various craftsmen, lead by head blacksmith, Itsuo Doi, sets the high standard of these high quality knives. Takayuki knives fascinate many people across borders and will continue to attract attention from people all over the world.
Specs
Handmade in Sakai, Japan
Limited Lifetime Warranty

Blade Construction: Mirror finished Aogami #2 blue high carbon steel blade with carbon steel cladding
Handle Construction: Octagonal ebony wood octagonal handle with black buffalo horn ring
Rockwell Hardness: 61-62 degrees
Edge: Approximately 12 degrees, single bevel

Blade Length: 10.6"
Blade Height: 1-3/8"
Overall Length: 16-5/8"
Spine Thickness at Heel: 4.3mm
Weight: 8.3 oz. (238g)
Item number: 02234