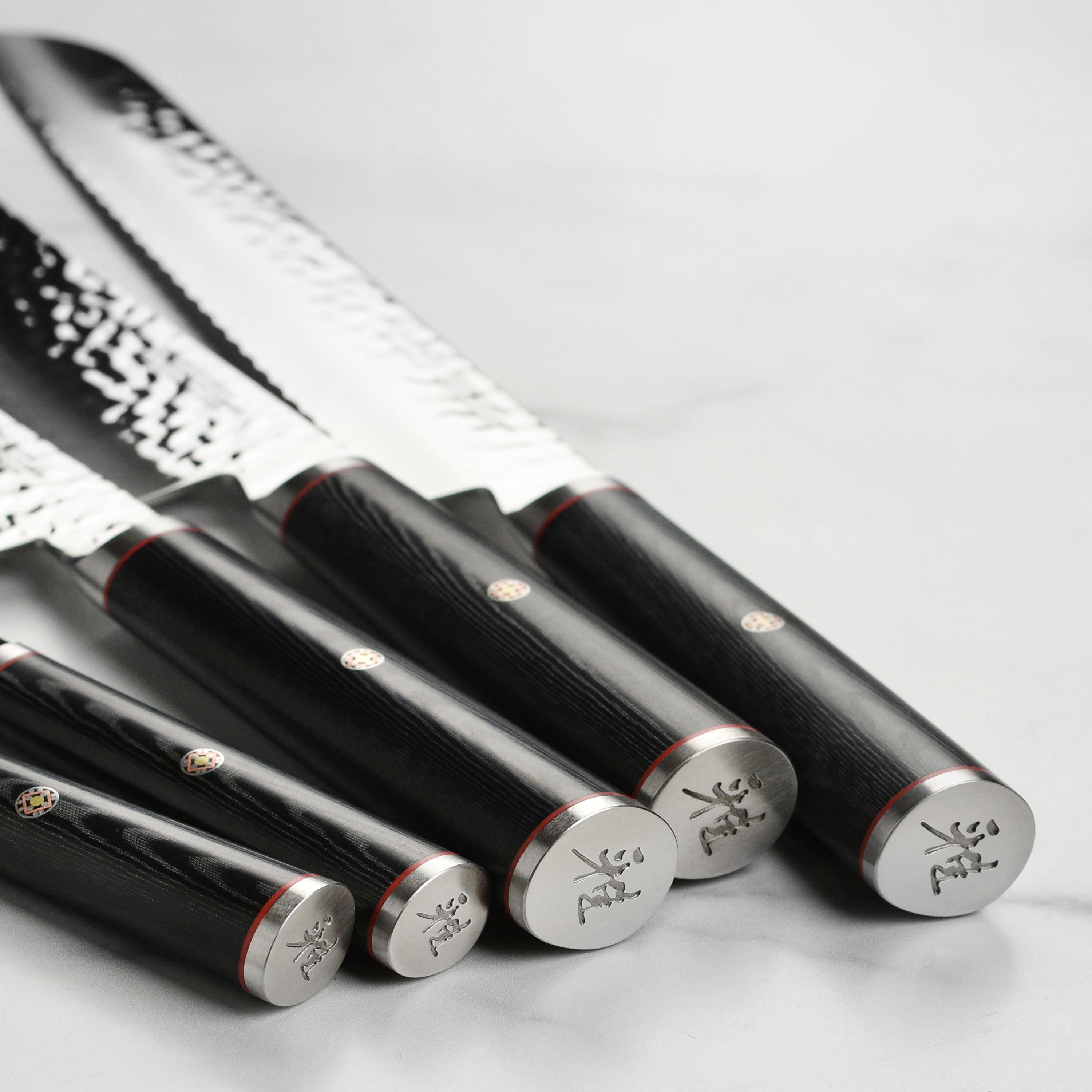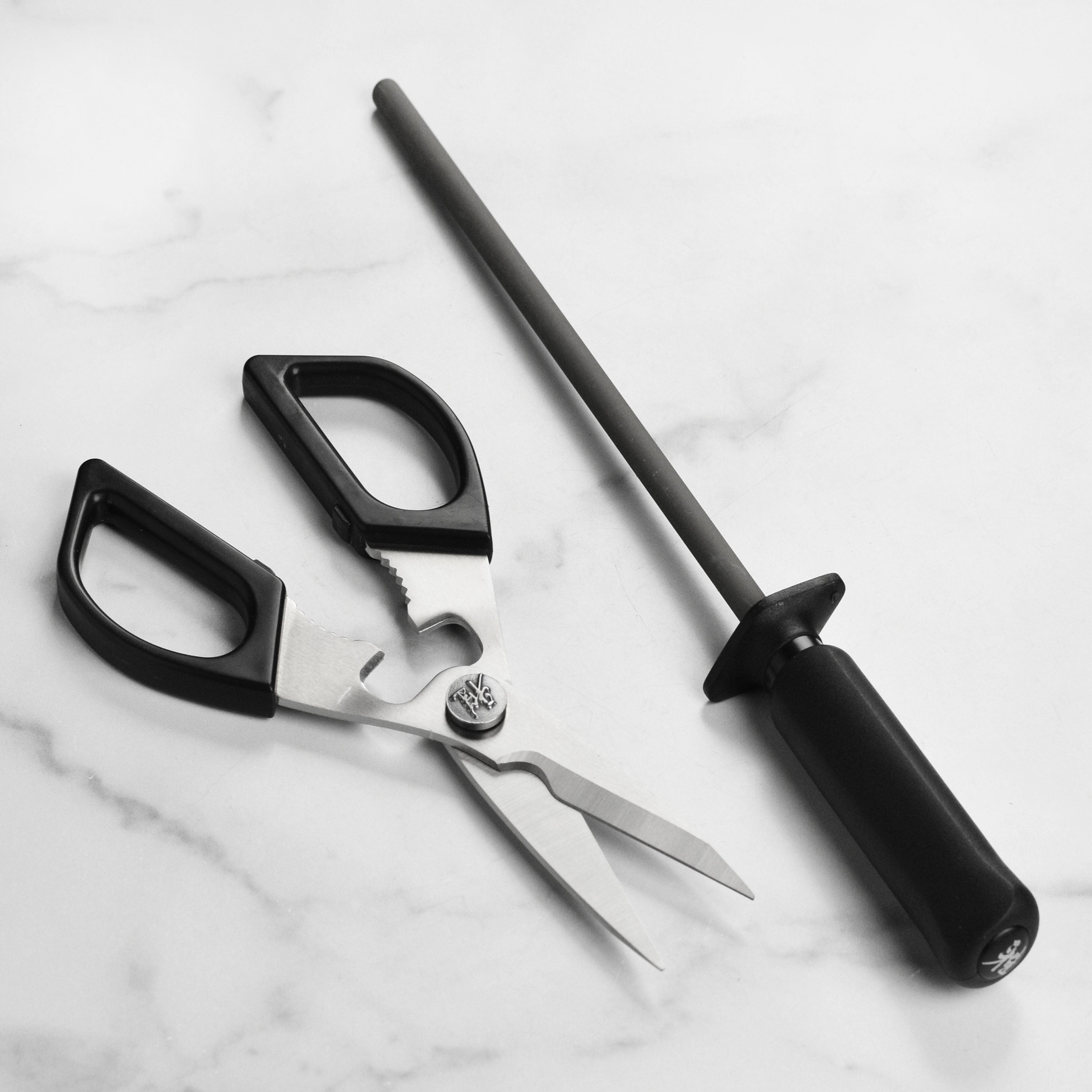 Miyabi Mizu SG2 10 Piece Magnetic Easel Knife Set
$1,119.95
Regular price
$1,399.95
off
In Stock • Ships in 24 Hours
Features
Micro Carbide powder steel SG2 construction (MC63); core is surrounded with a hammered stainless steel Damascus textured finish
63 Rockwell hardness; special Criodur ice-hardening process maximizes properties of the steel
Traditional Japanese blade hand-honed to a 9 to 12° angle
Micarta D-shape handle, with a mosaic accent complimented by red spacers and a metal end cap with logo
Handcrafted in Seki, Japan with a lifetime warranty
Set Includes
3.5" Paring Knife
5.5" Prep Knife
6" Chef's Knife
7" Santoku Knife
8" Chef's Knife
9" Bread Knife
9.5" Slicing Knife
9" Tungsten Sharpening Steel
Kitchen Shears
Bamboo Magnetic Easel Knife Stand
Description
Miyabi Mizu SG2 starts off with the Tsuchime method, consisting of 3-layers of SG2 steel with a hammered finish to allow food from sticking to the blade. Next, the Honbazuke process involves the Katana edge being sharpened with an ancient 3-step process, which sharpens the blade twice on whetstones, followed by mirror polishing on a leather wheel. This process was used over 1000 years ago for samurai swords to create the ultimate sharpness. The Criodur process gives the steel hardness for blade retention, flexibility, and highly corrosion resistant. To deliver the outstanding performance, the blade is hand-honed at the traditional Japanese blade angle of 9 to 12° on each side, which results in a scalpel-like sharpness. This outstanding performing blade is complimented by a stunning durable D-shape Micarta handle, featuring a mosaic pin, red spacers, and a metal end-cap with logo that adds balance. Handcrafted in Seki, Japan with a lifetime warranty.
Specs
Made in Seki, Japan
Lifetime Warranty

Blade Construction: 3-layer stainless steel with SG2 powder steel core and a Tsuchime hammered finish
Handle Construction: Black micarta D-shape, with stainless bolster, engraved end cap, red spacers and Mosaic pin accent
Rockwell Hardness: 63 degrees
Edge: Approximately 9 to 12 degrees, double bevel

Assembled Knife Block Set:
Length: 13.5"
Width: 7"
Height: 13.5"
Item number: 32920-010