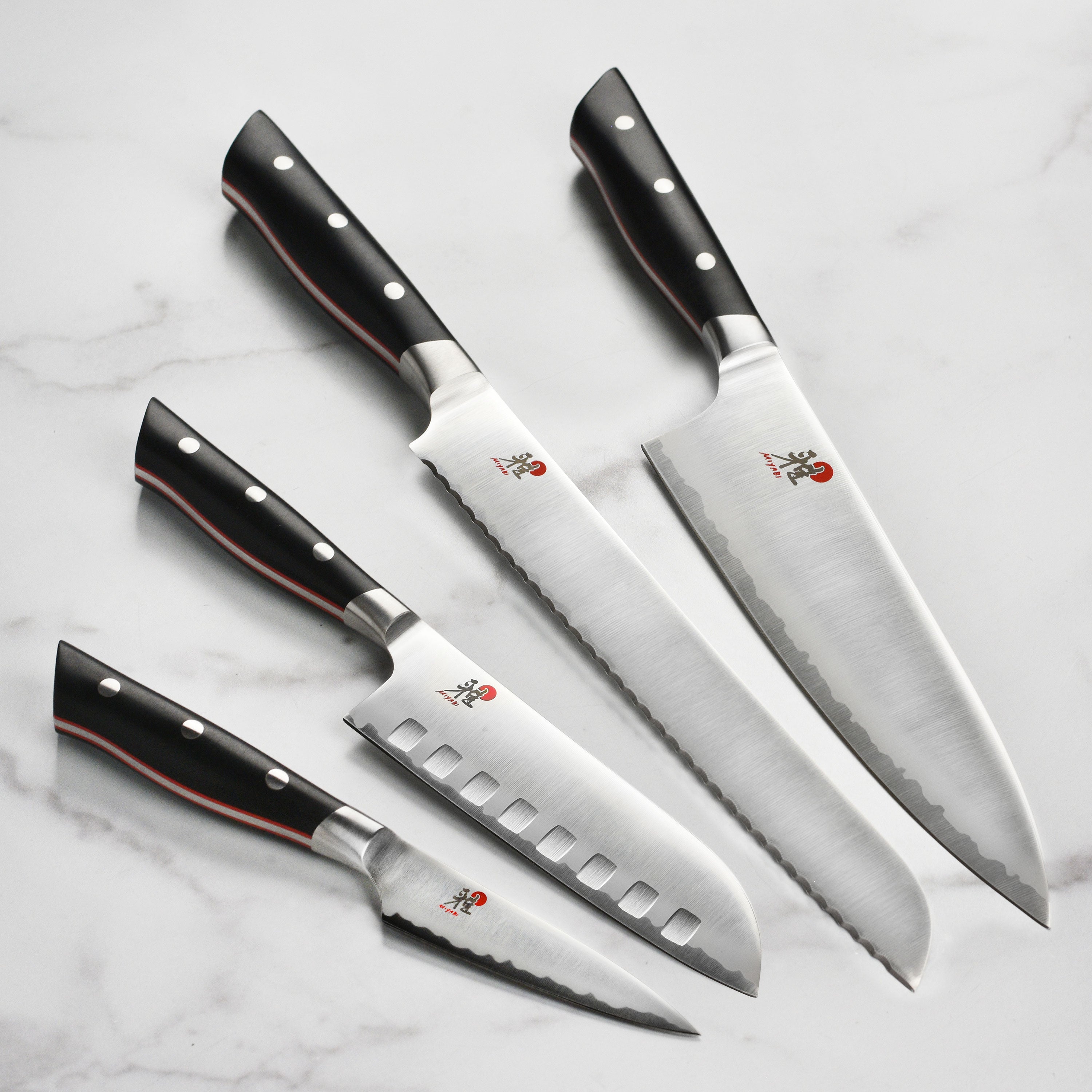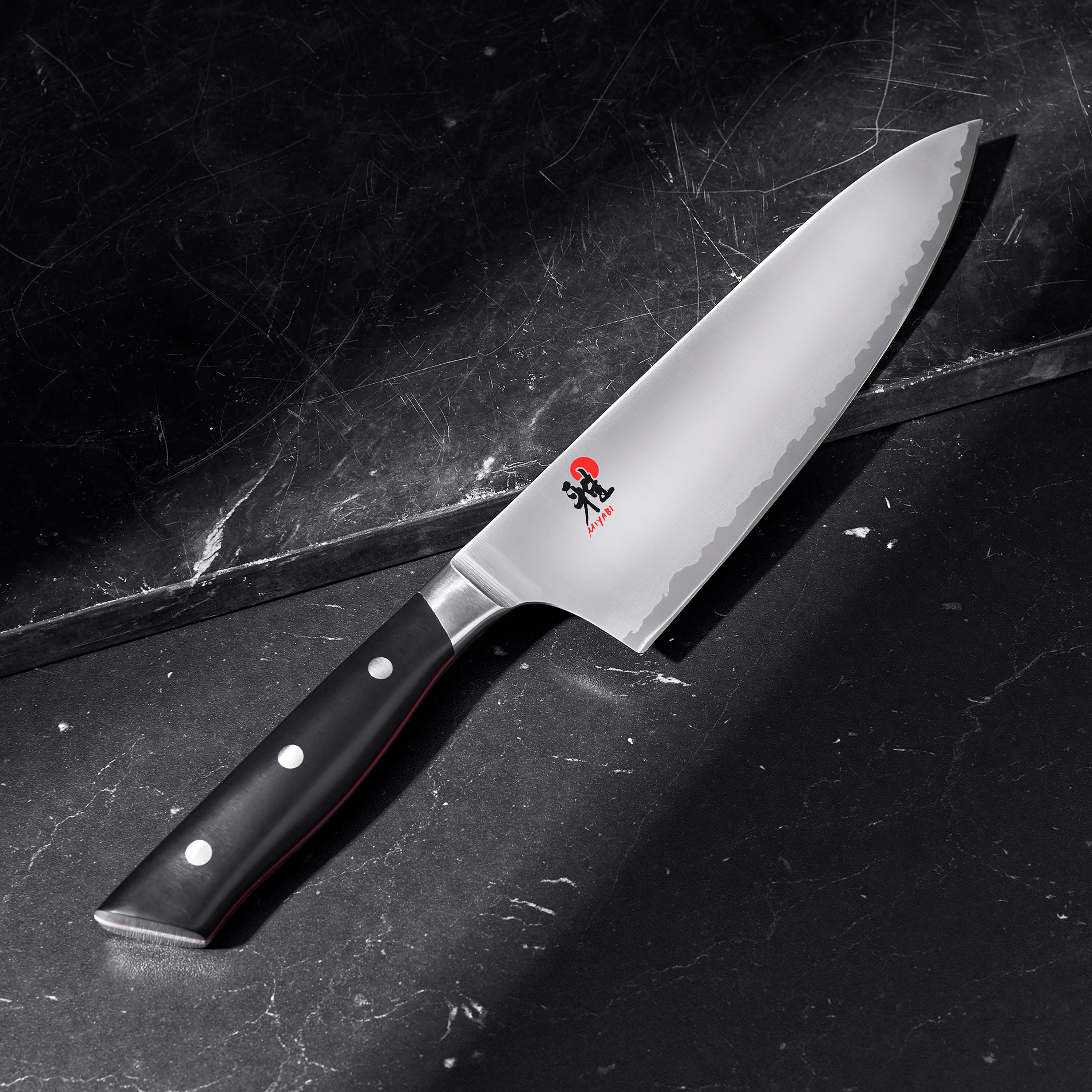 Miyabi Evolution 7 Piece Knife Block Set
Low Stock • Only 1 left • Ships in 24 Hours
Features
Constructed of revolutionary FC61 fine carbide steel (400FC); 61 Rockwell hardness
Ice-hardened Friodurx2 blade offers exceptional durability, cutting edge retention, and corrosion resistance
12° blade angle boasts scalpel-like sharpness; rounded spine and heel offer tireless cutting
Ergonomic, triple-riveted POM handle with red spacers nestles comfortably in the hand
Time-tested German engineering meets Japanese craftsmanship
Handcrafted by expert artisans in Seki, Japan with a lifetime warranty; hand-wash only
Set Includes
3.5" Paring Knife
5.5" Hollow Edge Santoku Knife
8" Chef's Knife
9" Bread Knife
9" Sharpening Steel
Kitchen Shears
10 Slot Bamboo Knife Block
Description
Crafted in the samurai sword-making capital of the world, Seki, Japan, Miyabi merges Japanese craftsmanship with German engineering expertise to produce the ultimate kitchen knives. Experience the beauty of sharpness with the Miyabi Evolution series. Beautifully polished to a mirror finish, the ice-hardened blades are extremely durable and corrosion resistant. Made from revolutionary fine carbide FC61 steel, these knives offer the signature sharpness for which Japanese knives are known. The ergonomic, triple-rivet handle encourages fatigue-free cutting and supports both Western chopping and Asian rocking cuts. With their utmost attention to detail, skilled artisans ensure each knife is of the finest caliber. It takes more than 100 steps and 42 days to create one knife worthy of the Miyabi brand.
Specs
Made in Seki, Japan
Lifetime Warranty

Blade Construction: Friodurx2 Ice hardened FC61 steel
Handle Construction: triple-riveted POM handle with red spacers
Rockwell Hardness: 61 degrees
Edge: Approximately 12 degrees, double bevel

Assembled Knife Block Set:
Length: 13.5"
Width: 4.25"
Height: 12"
Item number: 34010-000