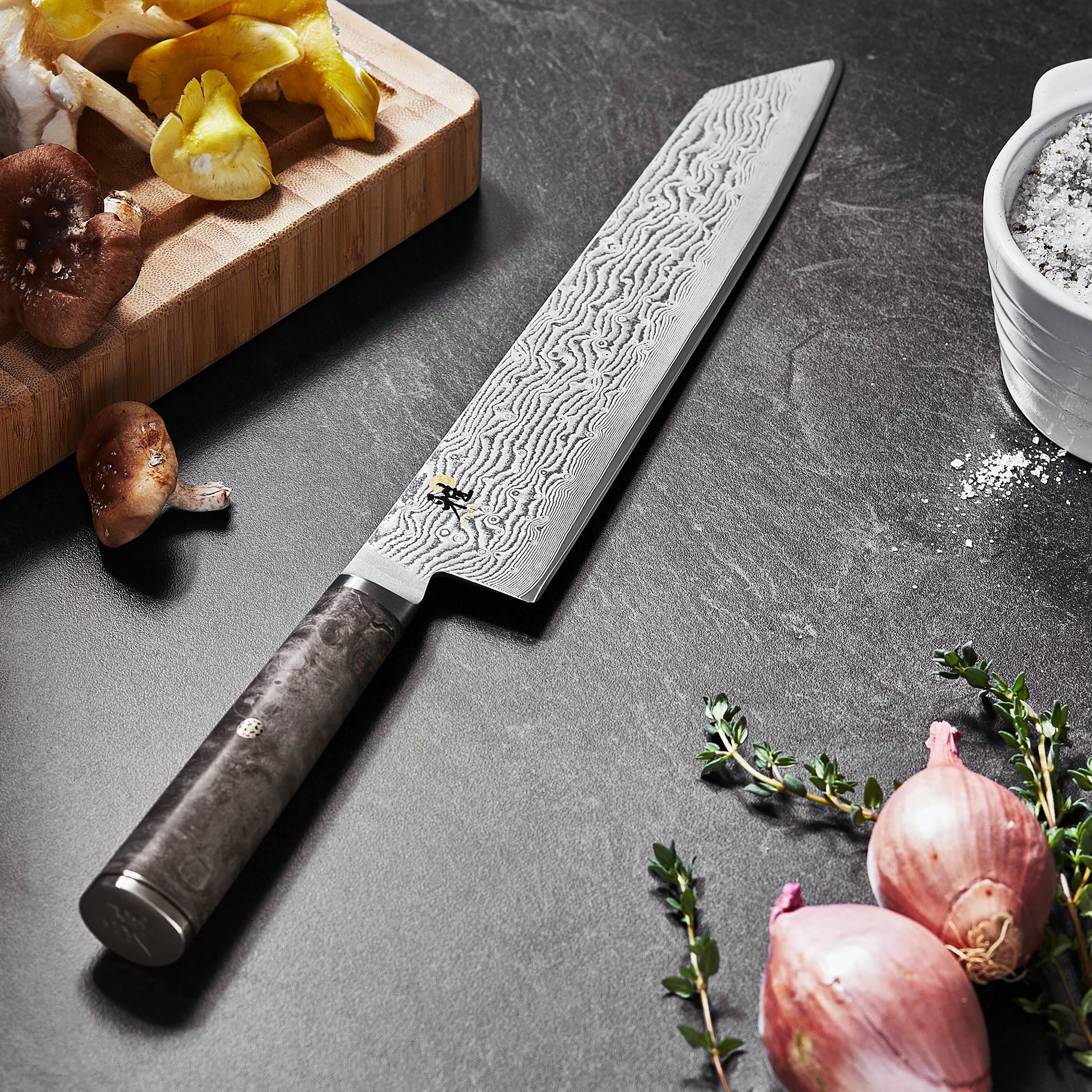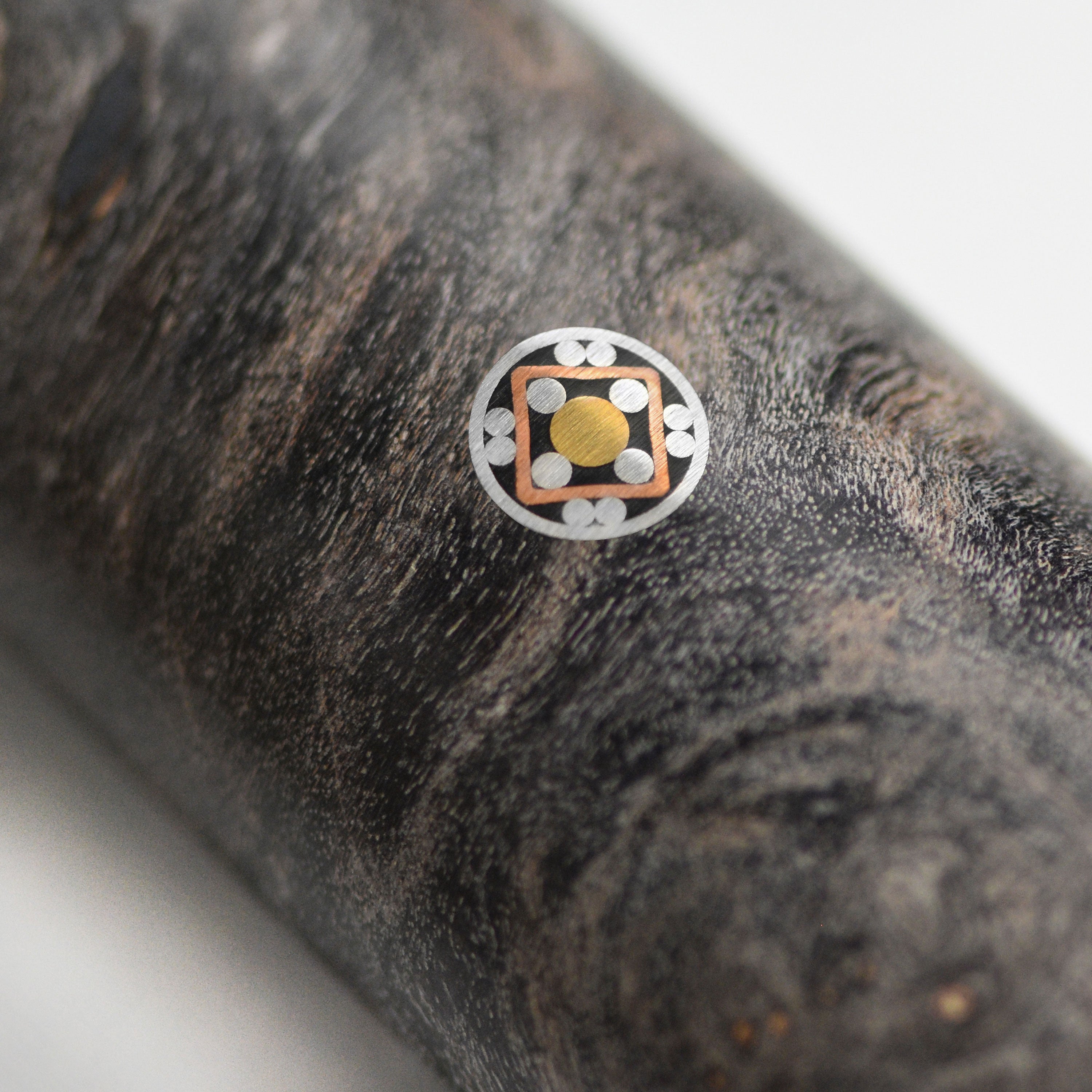 Miyabi Black 8 Piece Magnetic Easel Knife Set
Low Stock • Only 10 left • Ships in 24 Hours
Features
Features a Cryodur Micro Carbide (MC66) powder super steel core blade surrounded by 132 layers of stainless steel with Damascus pattern
Ice-hardened blade at -196°C for extreme hardness and corrosion resistance
66 Rockwell Hardness; traditional Japanese blade hand-honed to a 9 to 12° angle
D-shaped handle made from prized Bigleaf maple and dyed a black ash color; mosaic accent pin complimented by a steel end cap with logo
13.5" x 10" magnetic block surface area, 7" width, 9" tall magnetic knife stand
Made in Japan with a lifetime warranty; hand-wash only
Set Includes
3.5" Paring Knife
5.5" Prep Knife
7" Santoku Knife
8" Chef's Knife
9" Bread Knife
9.5" Kiritsuke Knife
9" Tungsten Sharpening Steel
Bamboo Magnetic Knife Stand
Description
The Miyabi Black 5000MCD67 series is a stunning example of the finest Japanese craftsmanship. Features an extremely hard Micro Carbide powder super steel core for excellent cutting edge retention and sharpness. The core of the blade is surrounded by 132 outer layers of steel which make up the unique Damascus design pattern on the blade. The handle sits comfortably in the hand, allowing firm control and tireless working. It's recommended to hand wash only, and using glass, ceramic or stone cutting boards should be avoided. Made in Japan with a lifetime warranty.
Specs
Made in Seki, Japan
Lifetime Warranty

Blade Construction: 132-layer stainless steel Damascus with Cryodur Micro Carbide (MC66) powder steel core
Handle Construction: Karelian Birchwood with stainless bolster, rivets, engraved end cap, red spacers and Mosaic pin accent
Rockwell Hardness: 66 degrees
Edge: Approximately 9.5-12 degrees, double bevel

Assembled Knife Block Set:
Length: 13.5"
Width: 7"
Height: 13.5"
Item number: 34068009